The husband of the woman alleged that his wife died due to negligence of a doctor.(Representational)Amroha (Uttar Pradesh): A case has been registered after a doctor allegedly left a bandage inside the stomach of a woman during operation in a hospital in Amroha, which led to her death.After the incident, the local people gathered to…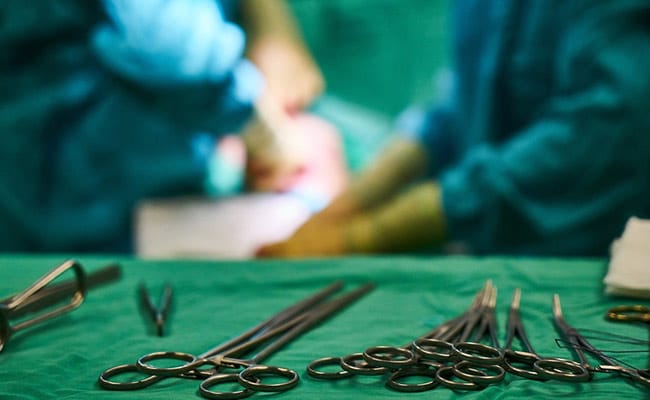 The husband of the woman alleged that his wife died due to negligence of a doctor.(Representational)
Amroha (Uttar Pradesh):
A case has been registered after a doctor allegedly left a bandage inside the stomach of a woman during operation in a hospital in Amroha, which led to her death.
After the incident, the local people gathered to protest outside the hospital and demanded the immediate arrest of the doctor who was involved in the operation.
The husband of the woman alleged that his wife died after treatment due to the negligence of a doctor.
Circle Officer Vijay Rana said a case has been registered against the doctor and further investigation is going on.
(Except for the headline, this story has not been edited by NDTV staff and is published from a syndicated feed.)
Featured Video Of The Day
"No Bigger Issue Than Your Statehood:" Rahul Gandhi In Jammu
Waiting for response to load…
(This story has not been created/edited by Unicaus and is auto-generated from a syndicated feed.)