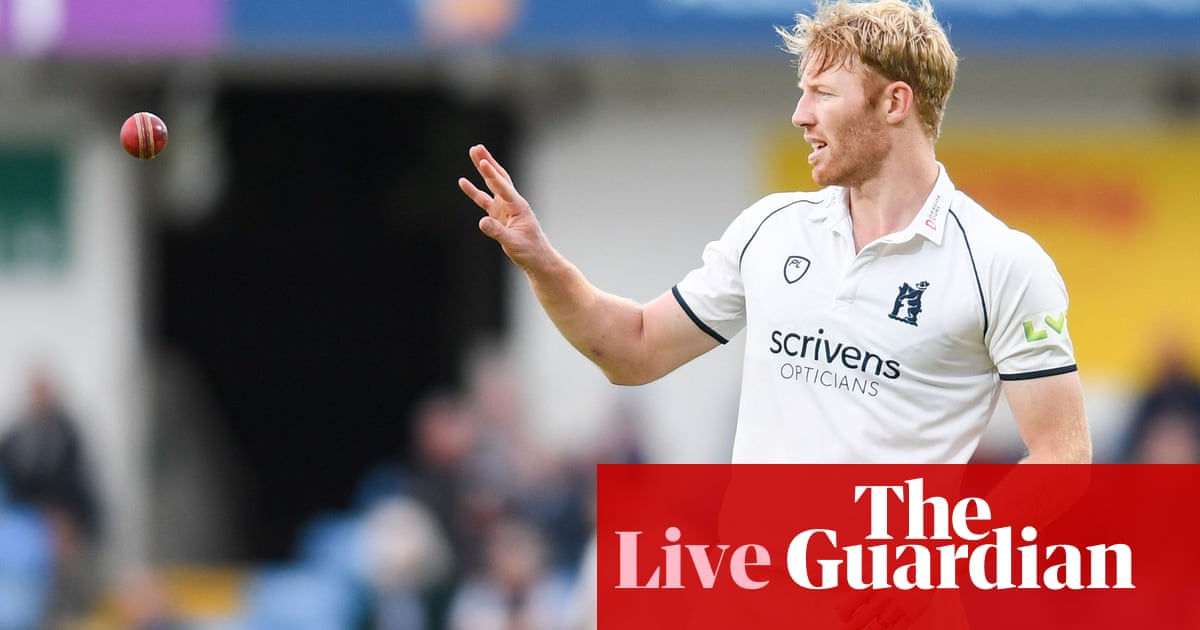 If it doesn't rain, that is…
Hampshire are 133 for 7 in the third dig, 204 runs ahead after taking a lead on the first innings. Keith Barker, hero of yesterday with seven wickets for Hampshire, could be hero of today with the bat when resuming on 11.
Yorkshire are 50 for 3, Gary Ballance on 21, and he needs to marshal another 173 to win. Warwickshire are favourites given that 33 wickets have gone in two days.
Somerset are 226 for 4 after following on, James Hildreth on 22 by the close. They're 57 behind Lancashire and still some chance to set a target.
Surrey are 107 for 7 at the close in their first innings. Hashim Amla is still there, on 59. Essex lead by 332 after making 439.
Gloucestershire replied with 224 for 3 after Glamorgan made 308 first up. Graeme van Buuren will start on 65, Ben Wells on 23, scoring at a decent rate.
Northamptonshire are 10 for no loss at the end of play, after making 183 in the first innings. In the intervening innings, Durham made 400 all out. That means 207 more to avoid an innings loss.
Middlesex are 206 runs in front in the third innings, with four wickets in hand. Simpson on 59 and Hollman on 40 will try to build the lead over Worcestershire tomorrow.
Leicestershire are 291 for 2, and poised to go past Sussex's 359 tomorrow. Hasan Azad to resume on 122, Lewis Hill on 109.
Kent are cruising at 147 for 1, adding to a first-innings lead of 138 after bowling out Derbyshire for 156. Grant Stewart took 5 for 23 in that effort. So the overall lead is 285.
Good morning and other times of day to all. Day three of the penultimate county round, but I'm being told that it's lashing down rain in many parts of the lovely British Isles, so I'm not sure how much play we'll get. Here in Melbourne, Australia, it was sunny and pleasant today with a slight chill to the air.
As ever, enjoy yourselves below the line in the comments, or drop me an email if you feel so inclined.