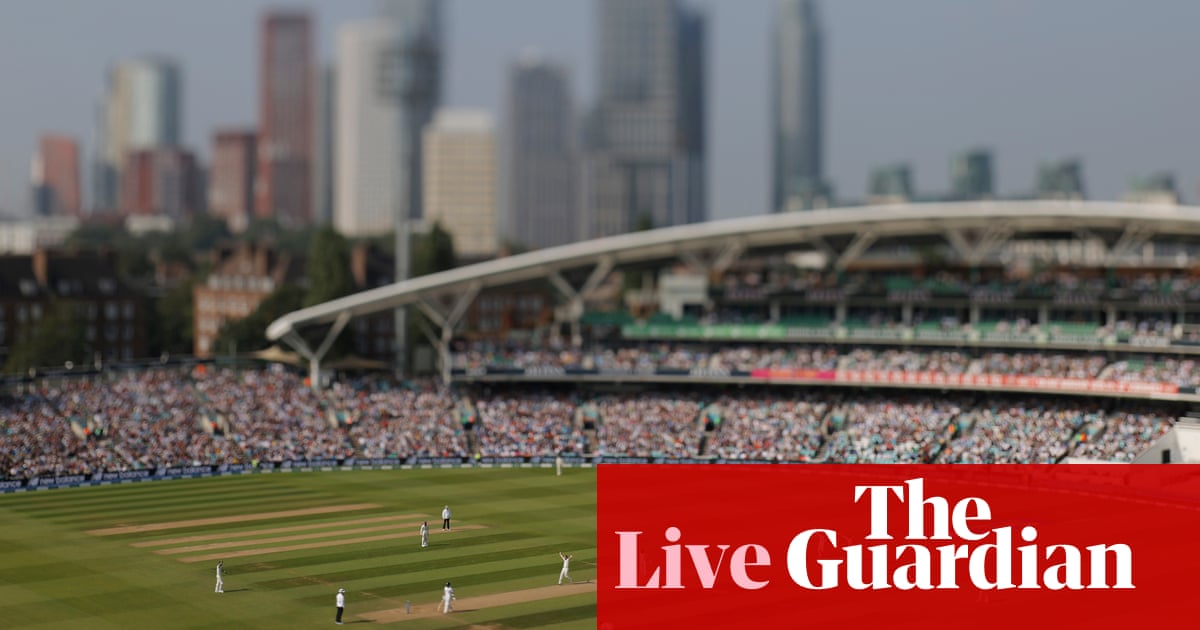 "Hi Rob," says Marc Greenhalgh. "WE CAN DO THIS!"
But who are we, Marc? Who are we?
Morning! The best Test matches are a crescendo; they start slowly and build to an intoxicating final-day cliche. This marvellous match has had a slightly different song structure – it started loud, went quiet and now appears to be building towards a stentorian climax. Yes, I did get that from an online thesaurus.
Once you reach a certain age, few things stir the soul like the anticipation of a fifth day on which all four outcomes are possible. More importantly, the mainthree results are all credible. The fact it's 1-1 in a tough, topsy-turvy series only enhances the excitement. The situation is so simple that you could put it on a mildly patronising scoreboard: England need 291 runs, India need 10 wickets. The pitch is flat for the seamers but doing plenty for Ravindra Jadeja, especially to the left-handers.
I don't know about you, because you still won't answer my WhatsApps, but I gave England no chance at the start of their innings. But the giddiness kicked in during a tranquil opening partnership between Rory Burns and Haseeb Hameed, and I'm here for the lads as they chase a record target. England's highest fourth-innings score to win a Test is 362 for nine against Australia a couple of years ago. Ben Stokes isn't at the Oval, but I suspect he's been all over the team WhatsApp group overnight.
The CricViz win predictor is on a diet – in descending order, it reckons the most likely results are:
Draw 45 per cent
India 33 per cent
England 22 per cent
Tie 0.00000000000001 per cent
The sun is shining, the Kia Oval is full. It's going to be emotional.