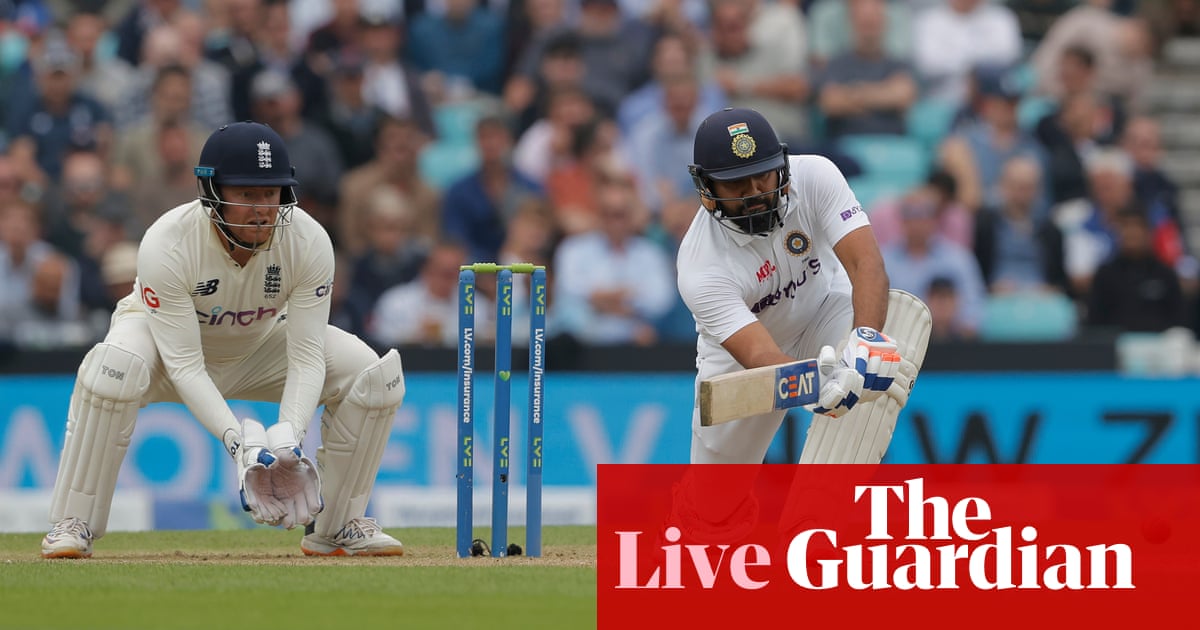 India's coach, Ravi Shastri, has tested positive for Covid. He will go into isolation, Lawrence Booth of the Mail and Wisden reports on Twitter, as will three other members of the backroom staff "as a precaution". The Indian players have all tested negative after taking two lateral-flow tests. All the best to Shastri for a speedy recovery.
Morning everyone and welcome to the fourth day of the Oval Test, which is now looking even more crucial than the third. India are already 171 runs ahead, with seven wickets left. If Virat Kohli and one or two others go big, they can bat England out of the series. But if the bowlers strike back, we could be in for the sort of finish that demands the presence of Ben Stokes and Jack Leach.
England did have a spell yesterday when they were right on top: the trouble was, it only lasted for one over. Ollie Robinson's double breakthrough with the new ball was the sole burst of sunshine on a long day's journey into bad light. Rohit Sharma was just too good, finally making his first overseas Test hundred at a time when his team really needed it. Cometh the hour, cometh the ton.
Play starts at 11am local time, light permitting, so do join us then to see whether Kohli's will can prevail over Anderson and Robinson's skill.