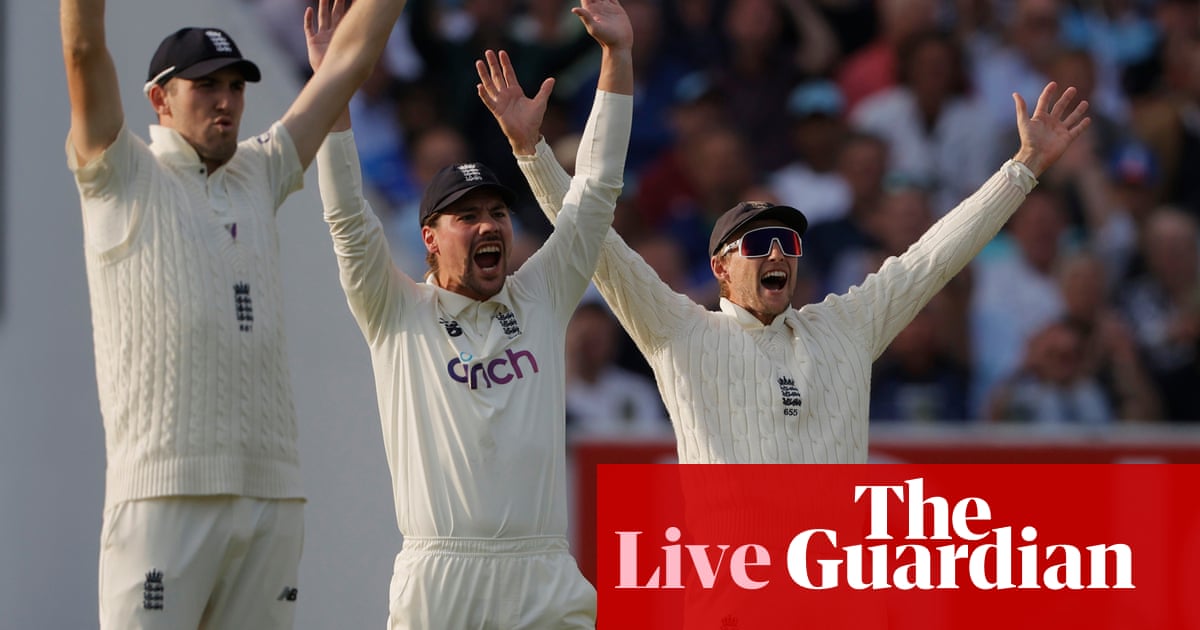 There's plenty of great sports writing around, and plenty of great sports photography. But there aren't many pieces that combine the two.
"Good morning, and a tense one it promises to be," writes John Starbuck. "So much so that I shall, this evening, avoid the football match broadcast in favour of Today at the Test and have instead set the video to record the highlights show, which means I can watch that tomorrow morning. I gather it's not that important a game but I'll be happy to fast-forward through the razzle-dazzle and the experts' chunterings. I like my football rare and my cricket top cuisine with all the trimmings."
I had no idea Vancouver Whitecaps v Austin FC was being televised.
Morning. Who's got that Saturday feeling? No not that one, the good one. The cricket one. We've got a cracking weekend ahead, in a match and series that appear to be crescondoing towards a memorable climax. It's 1-1 with one and a half Tests to play – but there's a but. With a mixed weather forecast for Manchester next week, this could effectively be the deciding Test.
India will resume this morning on 43 for none, a deficit of 56, and you can make a case for either team being in the ascendancy: England because they are still ahead, India because they will be in the lead by lunch and have probably the best batting conditions of the series.
Yesterday was big, today will be bigger, tomorrow will have people double-checking the meaning of 'superlative' before they throw the word around willy-nilly. Don't miss it.