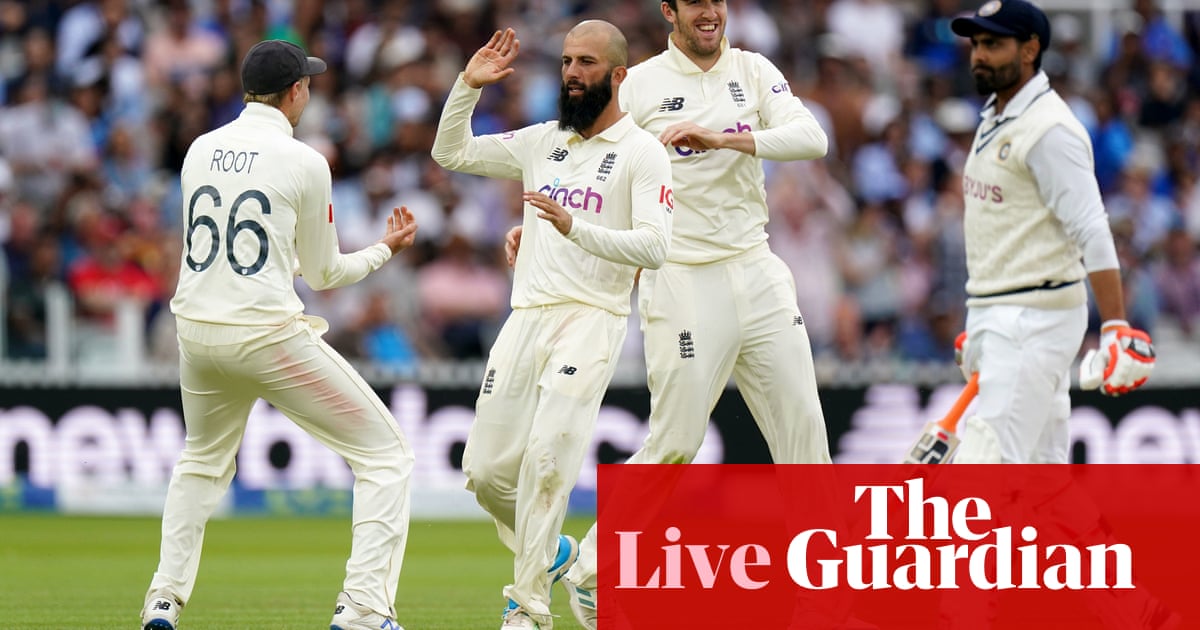 Our relationship with cricket has changed over the last 18 months, the game taken away from us then restored in stages which highlight its different aspects. And though we didn't need a pandemic to remind us that we love it, our relationship to it is refreshed nonetheless: first, the return of competition gave us the simple joy of bat and ball. But the return of crowds has reminded us that it's ours.
Last afternoon, there was nothing of anything going on, ball and pitch benign but Cheteshwar Pujara and Ajinkya Rahane struggling to score. As such, it looked like neither side would be good enough to force a result, but the Lord's crowd – the Lord's crowd! – weren't having it. Out of nowhere, they generated enough of an atmosphere to raise things in the middle and Mark Wood charged in even faster, finding spiteful line, length and lift to revive a match that was slowly expiring.
So here we are at the start of day five with all three results possible, Rishabh Pant at the crease, and thousands of revellers pouring in for some bonus beauty. This is going be excellent.
Play: 11am BST