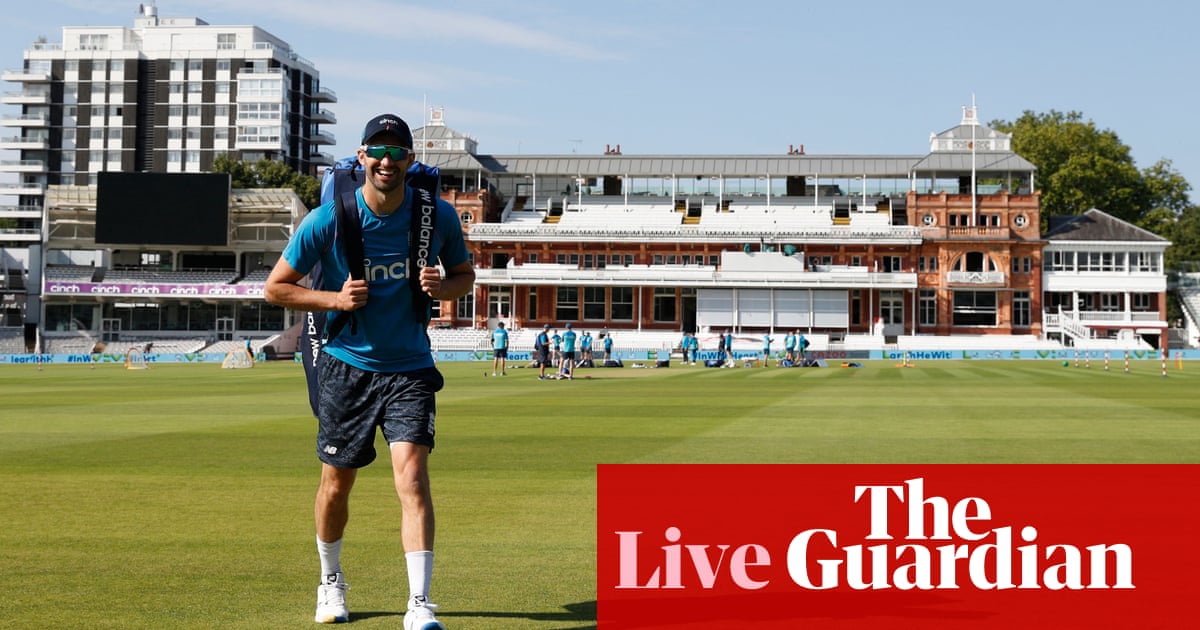 Morning everyone and welcome to the first day of a mouth-watering Test match. It's Lord's! It's not raining! And these two teams have just shown us how well matched they are, as long as they're playing with a Dukes ball on a greentop.
Last time India appeared in a Test at Lord's, Jimmy Anderson grabbed nine wickets, Stuart Broad five, and the whole Indian team twice failed to make as many runs in an innings as Chris Woakes. This time will surely be different, if only because two of those three are injured, and quite possibly all of them.
If you're looking for a new England, you will find it on the scorecard. Assuming Anderson joins Broad on the sidelines, Ollie Robinson – already a senior player in his third Test – could be joined by Mark Wood, Craig Overton (or Saqib Mahmood), Sam Curran and Moeen Ali. The funny thing is that although that seam attack has about one-seventh of Anderson and Broad's experience, the understudies may be just as effective as the old troupers. And they should be far better at batting.
India, who made the running over five soggy days at Trent Bridge, have only one injury and it could leave them even stronger. The bustling fourth seamer Shardal Thakur drops out, which should allow Ravichandran Ashwin to escape from his position as the world's most talented 12th man. India's only worry is their middle order, who made nine runs between them at Trent Bridge. The big question is: can Virat Kohli last more than one ball?
He may be relieved if Anderson doesn't make it, but he'll still have to deal with Moeen, who got him for 0 in Chennai in February. Kohli has three ducks in his last five Test innings against England, which makes it all the more likely that he will soon go into three figures.
Play starts at 11am UK time, and I'll be back about 10.35 with news of the toss and teams.