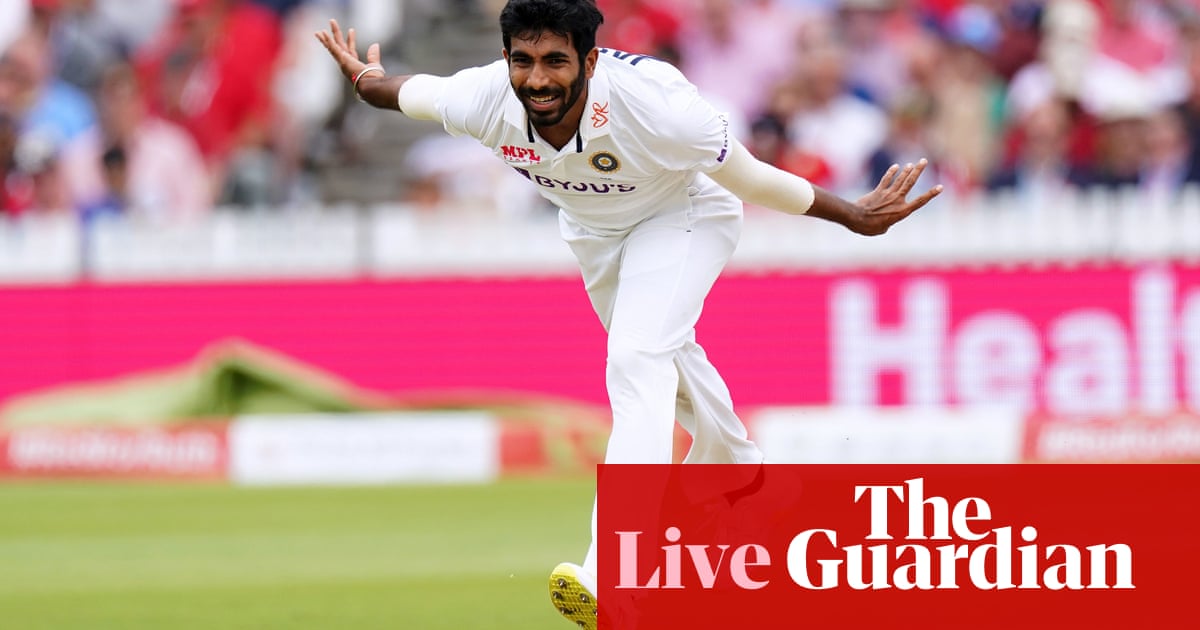 Good morning! It's the Saturday of the Lord's Test – traditionally one of the most hallowed days of the sporting calendar – and the weather is blank-faced in anticipation.
Joe Root and Rory Burns settled England's batting wobbles yesterday afternoon, though that will bring little comfort to poor Dom Sibley, whose Test days look numbered, or Haseeb Hameed whose 1,717 days of waiting resulted only in brief crushing disappointment. The agony of the walk back. The silence of the dressing room. Oh cricket, you are a cruel bastard.
Yet despite England's s 33rd duck in 2021, on Root ploughed, high on his celestial plane, this morning with Jonny Bairstow at his side, whose run-scoring is powered by equal amounts of muscle and force of will. Stay with us to discover if it is Yorkshire dynamite or Yorkshire parkin for elevenses.
India meanwhile, are bubbling, fortified by Ishant Sharma, with Siraj (2-34) the most successful on Friday. Still 246 runs in front, the game is theirs to steer.