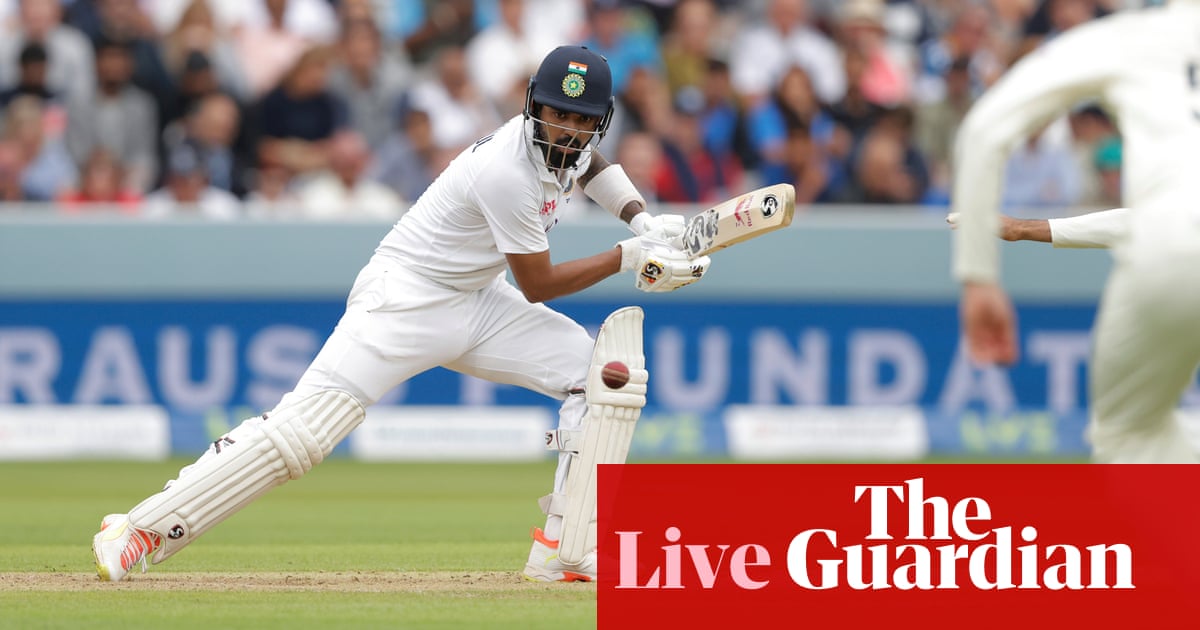 Morning everyone and welcome to the second day of the second Test. Friday at Lord's: often the best day of the lot. The drama has some shape, the slow first act is out of the way, you usually get to see both teams bat, and the crowd is a calmer, more informed one than the rabble that turns up on a Saturday.
The snag, for any England supporters settling into their £180 seats, is that their team may well be in deep trouble. On WinViz, England's chances of winning the match have already sunk to 7 per cent. India have as many runs as they made in the first innings at Trent Bridge, and they've lost only three wickets. KL Rahul has 127 and he's so been serene that you can well imagine him getting 127 more. The stage could hardly be better set for Rishabh Pant, the world's most explosive performer in white trousers.
On the other hand, as a man in a straw hat has told us a thousand times, you should always add two wickets to the score. And if you add three to this one, you're down to the tail. India could get 590 for 7 declared here, or they could be all out for 350.
England have a newish ball, which will be in the hands of a new star in Ollie Robinson and a very old one whose name escapes me. In Moeen Ali and Mark Wood, they have an off-spinner to tease the left-handed Pant and a super-fast bowler to terrorise the tail. They also have Sam Curran, whose ability to Make Things Happen with the ball has deserted him so abruptly that it must be about to pop up again. And, so far, they haven't dropped a catch.
In short, it could go either way. Do join me at 11am UK time for the next instalment.