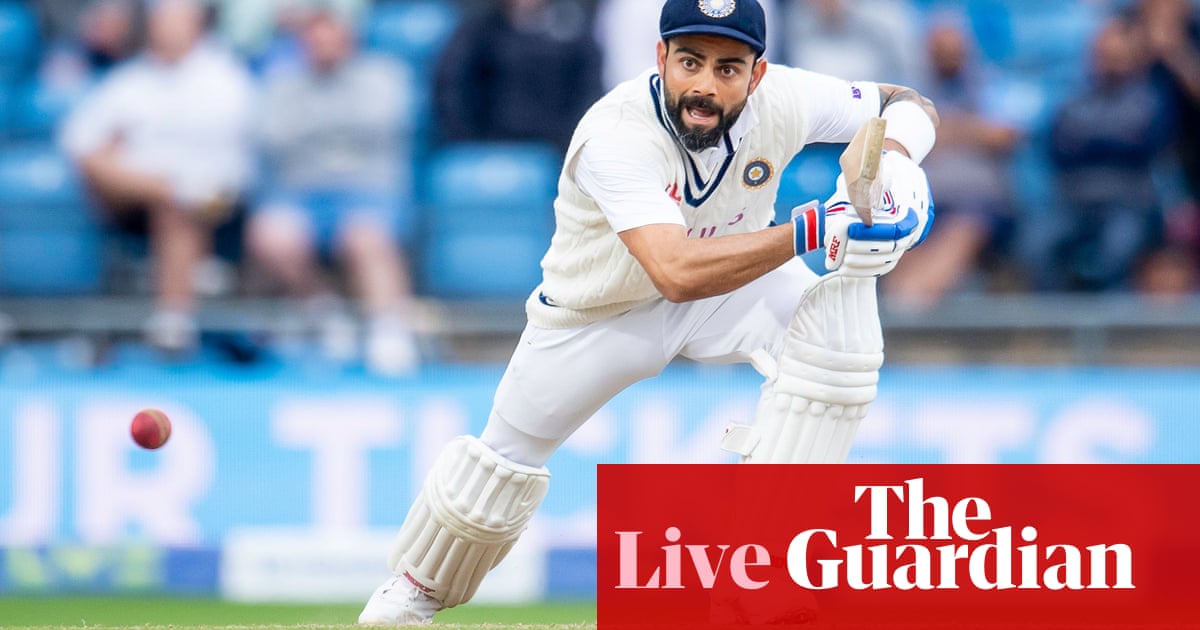 Morning everyone and welcome to the fourth day of an absorbing contest. The first two days of this match were action-packed. India collapsed – when in England, do as the English do – and England, just to be perverse, didn't, or not until they had piled up a massive lead. Yesterday, though, the age-old rhythms of Test cricket reasserted themselves. Slow, slow, slow-slow, slow.
Finding themselves in a tight corner, where many teams would have flopped again, India lost only two wickets. Cheteshwar Pujara, their most stolid batter, set out his stall and even returned to fluency. Virat Kohli calmed down and carried on. India's chances of a win, which had been rated at precisely 0 per cent by WinViz, shot up to 5.
England's chances are still far higher, at 81, but they need to use the new ball well this morning. They were not flattered by their figures yesterday, but then the flattery had been laid on thick on Wednesday. That's why they call it Test creekit: it's a stern examination. Today will ask plenty of questions of this largely makeshift attack. Is Jimmy Anderson fit? Is Sam Curran now a white-ball cricketer? Can Moeen grab the game by the scruff? Are Robinson and Overton, admirable as they are, a little too alike? We will find out from 11am, UK time.