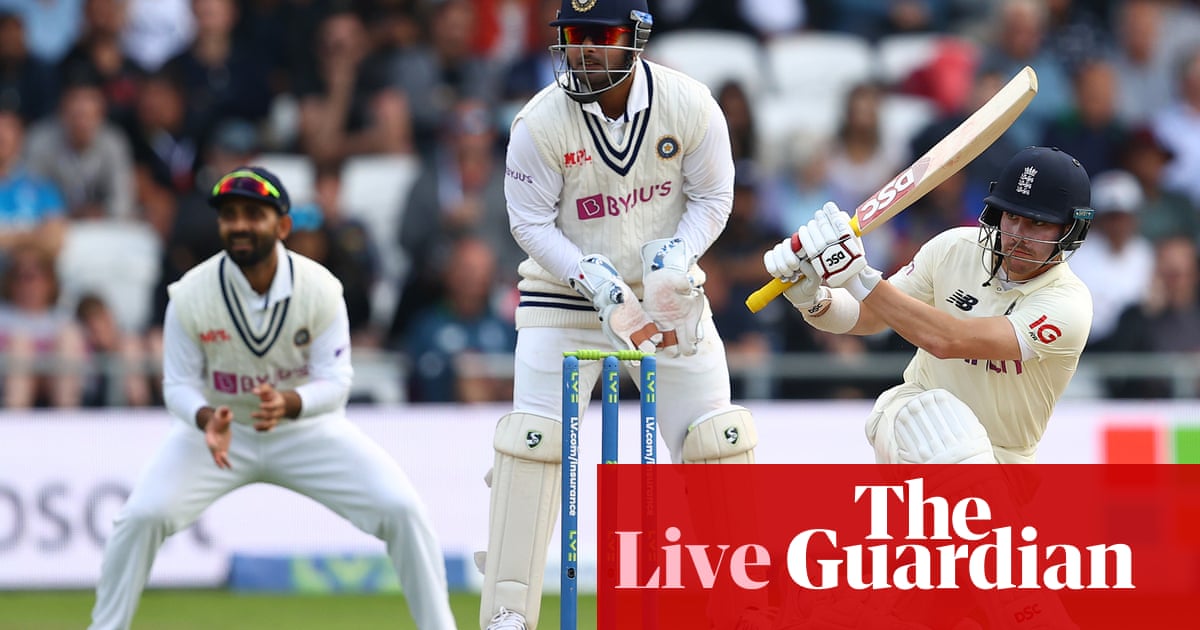 On Monday Joe Root was talking about his boyhood dream. Yesterday he was living it: captaining England in the field as wickets fell like autumn leaves, then watching his team-mates cruise into the lead without requiring a single run from him. Today he must be tempted to take the day off, nip down to Sheffield to see the family, and leave the rest of the batsmen to it.
In reality, though, he will be expecting India to come roaring back. Virat Kohli had a shocker yesterday, making the wrong call at the toss, batting feebly, then failing to inspire his attack. This was a performance from the old Indian playbook, not the new one. But teams that have that bad a day usually show some fight at the next opportunity, as England did yesterday. And there is nothing wrong with India's position that can't be fixed by taking seven quick wickets.
For England, the challenge is to keep going, while fighting off any feelings of disbelief. Haseeb Hameed needs another 40 for a first Test century. Rory Burns may well be eyeing one too, and if either of them falls, the stage will be set for Dawid Malan. All Root has to do is tell him to treat the occasion like a T20, and he should be good for a no-fuss run-a-ball fifty.
The last time England were in this strong a position on the second morning of a Test, they went on to make 500 and win by an innings. But then, as every single one of their supporters knows, they always have a collapse in them. Do join me at 11am UK time to see which way they go.