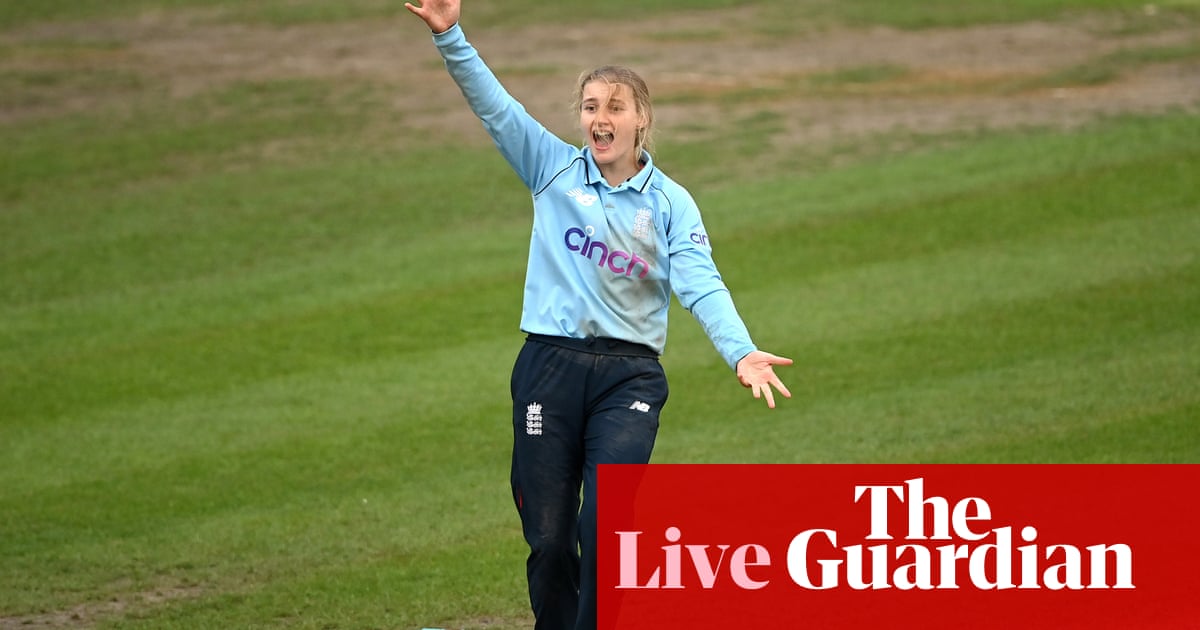 For the third time in three games this series, New Zealand win the toss and choose to field, and hopefully "put the pressure back on them".
England could wrap up the series today, heading as they do into the third game of five with a 2-0 lead. In the first match England's total of 241 was considered at the break to be distinctly underwhelming, but in their reply New Zealand found themselves 2-1 after five overs and never got close to the required run rate after that. In the second England were bowled out for just 197 with six and a half overs remaining and still won, 20-year-old spinner Charlie Dean stealing the headlines with four wickets on the occasion of her second ODI cap as New Zealand, set a rain-affected target of 183 from 42 overs, were skittled for 169. And so they head to Leicester for the third meeting, without any innings so far having gone the distance. For New Zealand something's got to change, and I'm wagering that one thing will: in both games so far the tourists have won the toss and chosen to field, and surely that won't happen again.
Meanwhile I don't know what kind of fool decided it would be a good idea to schedule a series in England in the gloomiest depths of September but they have lucked out mightily. I am, it's true, about 90 miles from Leicester but there is a glorious early autumn sun shining upon me as I type, and the forecast for the venues of the remaining ODIs is positively balmy. Let's bask in it together, shall we?