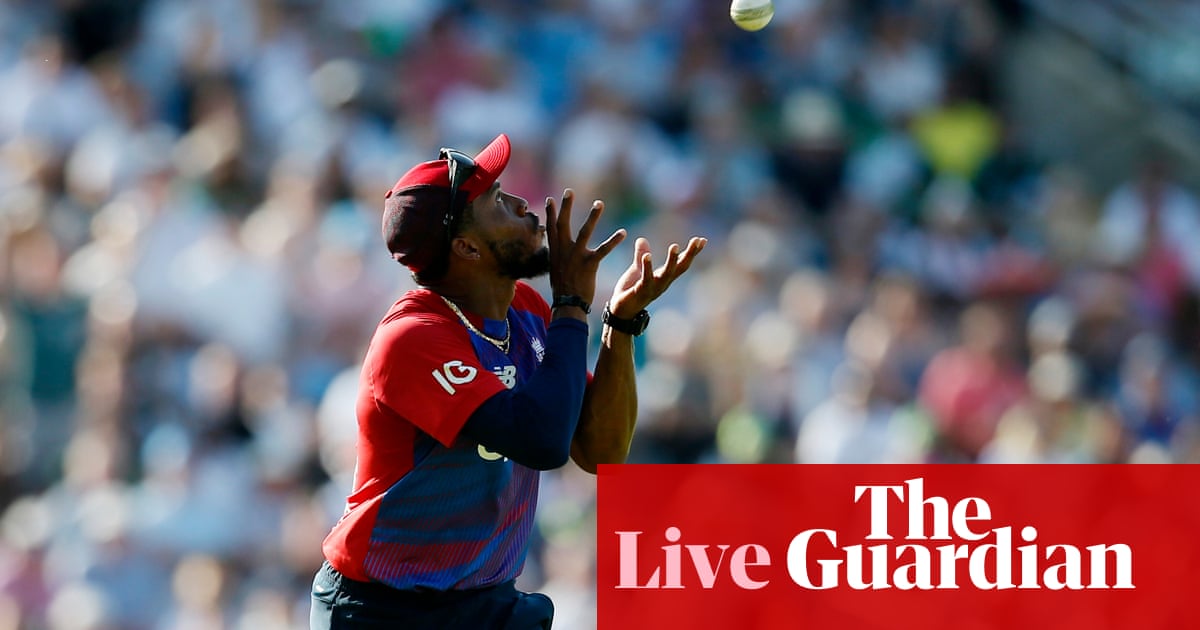 Zain Malik is first in the box.
"There have been a total of ten T20is played at the Emirates Old Trafford and fortune has favoured the side which chases. Only twice has the side which bats first been victorious. Pakistan happens to be one of them. Mohammad Hafeez's fireworks from last year's final-ball thriller saw Pakistan post 190 which was just about enough to draw the series. There has never been a 200+ score at OT and today is the perfect day to change that. So far in this series the side which has won the toss has ended up on the receiving end. Crucial toss to win. All eyes on the coin. Should be a tough decision from the winning captain. On a side note, Eid Mubarik! This is set to be a series finale for the ages."
Eid Mubarik! And thank you for that handsome research.
A little reading about some new tournament that is apparently starting tomorrow.
Hello there, on this sauna of a Manchester afternoon . Current temperature: oven-ready, scorching to the bottom of an unshod foot for this deciding game in the T20 series.
Admittedly though, I'm a wimp, and the PSL was played in temperatures hitting 40 degrees, so Pakistan may right this minute be deliberating the benefits of a long-sleeved sweater.
This is the final England game before the preliminary T20 squad is announced, and the jostling for positions is joyous to see. Young bloods full of vigour and old(er) hands determined to stay their ground. Eoin Morgan will presumably play a few more of his jokers today: Liam Livingstone, in particular, but also Moeen, Mahmood and Parkinson have made the most of their opportunities. And what a joy it was to see two English legspinners operating in tandem at Headingley – I hope Parkinson retains his place at his home-ground, the venue for his very own ball of the century in April.
It is also the final game before the first Test which starts on August 4. How many of these young men will make the Test series is debatable, but a few -Saqib Mahmood in particular – have inked their names onto the reserve list.