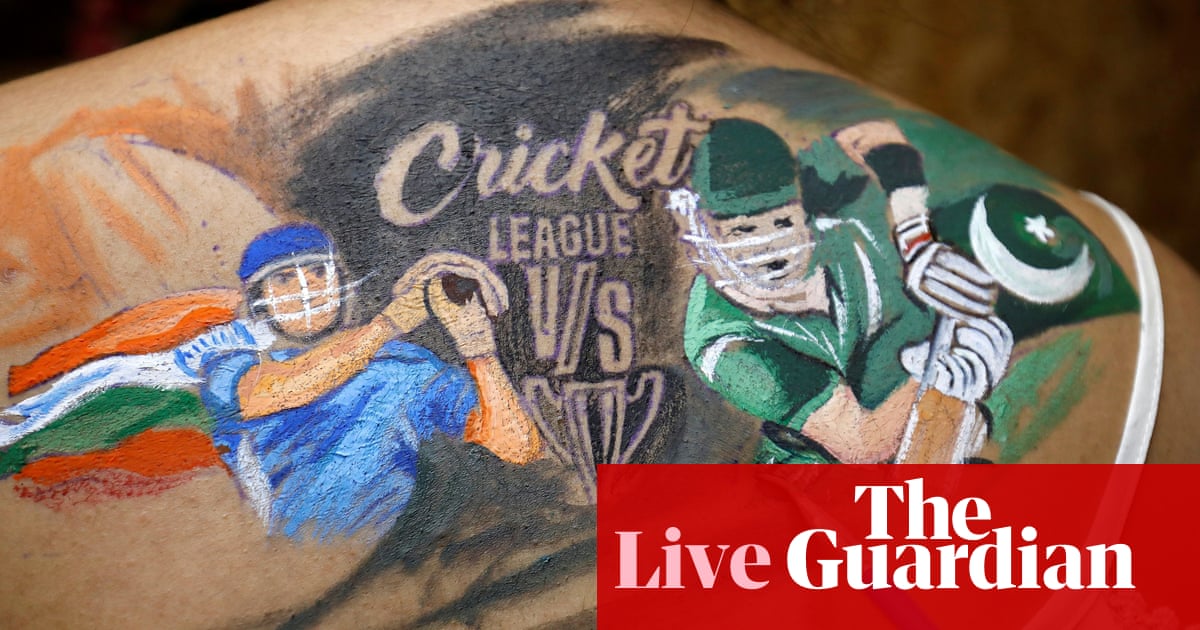 While Sri Lanka and Bangladesh are battling it out in Sharjah in the highest-scoring game of the competition so far, what can we expect from Dubai? A slow pitch that will favour the spinners, but both teams also have Exocets in their fast-bowling pack. Princely showman Shaheen Shah Afridi for Pakistan, and India's careful dissector Jasprit Bumrah. We expect the toss shortly, with teams to follow, it all kicks off at 3pm BST.
So…the opposite of familiarity breeds contempt?
For a little something special on a Sunday afternoon, how about the biggest international rivalry in sport? India v Pakistan has the pizzazz of cold-war style USSR v USA on the ice-hockey pitch, only with a ball and (slightly) less on-field agro. In cricket, only England v Australia can match it. But that has considerably less geo-political impact these days .
India stroll into the game huge favourites. Massive. They've beaten Pakistan in their last five T20 World Cup meetings and are favourites to bring home the trophy. Flighty Pakistan, whose pre-tournament practise was disrupted by the withdrawal of the English and New Zealand touring parties, will have to experience the Haal, as Osman Samiuddin wrote about so brilliantly here.
"Sometimes, but not always, it takes an unusual dismissal to turn on the light – a run-out, an electric catch, a part-timer taking a wicket. And then there is total frenzy, so overwhelming and real you can almost hold it in your hands. Such is its force that it can be deeply moving even through the sensory dilution and sanitisation of TV, even on ball-by-ball commentary online. But to let it get right inside your head and start rearranging your brain – like acid but a lighter, less paranoid burn – you have to be there as it happens."
India v Pakistan was the most watched game of the 2019 men's 50-over World Cup, with the ICC reporting 273 million unique views watching "linear TV' with another 50 million digital-only viewers. Crazy, uncomputable, numbers but, however you look at it, lots of eyes. The figures for today are expected to be comparably huge.
And just for the lols, the two leading scorers in IT20s over the last three years? Babar Azam and Virat Kohli. Grab your condiments of choice, this is going to be fun.