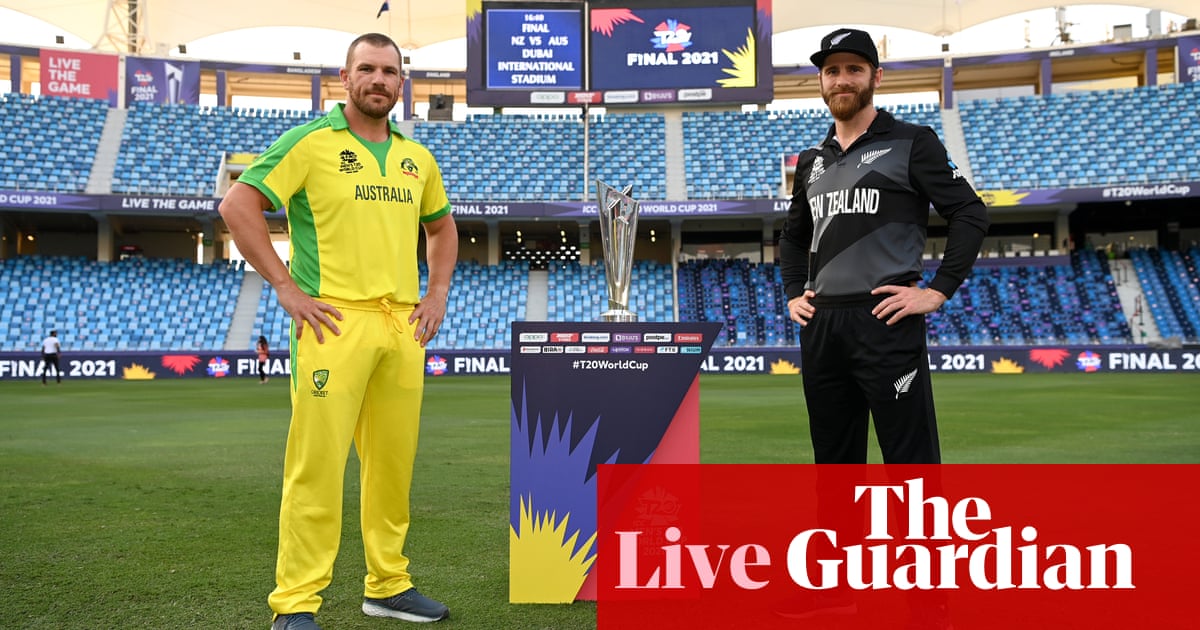 Afternoon everyone and welcome to what should be a great occasion. It's a World Cup final! On a Sunday afternoon! With no Premier League football to get in its way!
On the other hand … the final doesn't feature cricket's best-supported nation (India), or the most electric entertainers (Pakistan), or the biggest hitters (England). It does feature the two sides that came second in their groups. And both are from the Antipodes, so when the World Cup is won, most of their supporters will be fast asleep: play starts at 1am in Sydney and Melbourne, 3am in Auckland and Christchurch. If cricket scheduling cared about common sense, the match would surely have moved to this morning.
Still, it's tastier than it may look. We are guaranteed a new name on the trophy. New Zealand, so many people's second-favourite team, have reached their first T20 World Cup final. They used to be cricket's answer to Tim Henman, forever destined to go down in the semis, but now, after Jimmy Neesham knocked out England with a plate of revenge eaten cold, they have a good chance of becoming world champions in the shortest form of international cricket as well as the longest. The bookmakers have NZ down as the underdogs today; the rankings make them the favourites, as they're fourth in the world, two places above their noisy neighbours.
Australia have reached this final before, against England in 2010, but they've never won it, which doesn't seem very like them – hence, perhaps, the bookies' rookie error. They have needed luck to get this far: all five of their wins in the tournament have come after winning the toss and choosing to field. The one time they lost the toss, against England, they were reduced to rubble. NZ, by contrast, have secured three of their five wins the hard way, after losing the toss. But still the Aussies have made it through, after playing extremely well to topple the previously invincible Pakistan.
They have the tournament's leading wicket-taker in Adam Zampa, the man with the killer mullet – though Ashton Agar, their reserve spinner, has done better against NZ in T20s. They have a Test-match pace attack in Starc, Hazlewood and Cummins (none of whom has ever played a T20 against NZ). And NZ can match them, toe-ball for toe-ball, with Southee, Boult and Milne. They have five specialist bowlers to Australia's four, which means they don't bat as deep.
Historically, Australia are NZ's bogeymen, with 14 wins to four in white-ball tournaments involving five or more teams. But over the past ten years, as NZ have inched their way to the top of the world, it's been 2-2. All told, the Aussies have about a 45-per-cent chance of lifting the trophy today – which will shoot up to 66.67 if Aaron Finch wins the toss. Do pop back at 1.35pm UK time to find out what that fateful coin has to say.