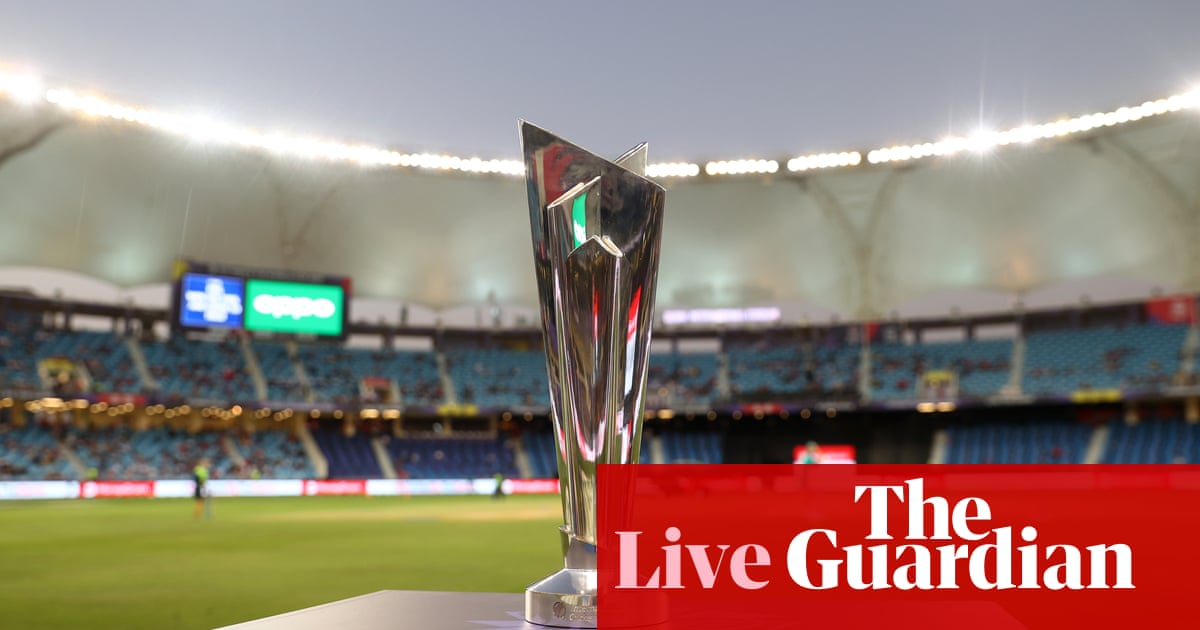 It's Pakistan v Australia, dear reader, but not as we know it. At this T20 World Cup, the roles of the two teams have been reversed. Pakistan are a formidable winning machine, who have lived up to their pre-tournament form and hype. Australia, who lost five T20 series in a row before this competition, are the intriguing outsiders. They started slowly, took one spectacular beating but then got their act together to reach the final four.
That's usually how Pakistan do things. All of their major tournaments wins (1992, 2009, 2017) have come after shambolic starts, so it's almost unnerving to see them play with such serene control. The word 'mercurial' has been conspicuous by its absence.
They have still all the hallmarks of a great Pakistan side. Babar Azam and Mohammad Rizwan are the best opening pair around; Babar is a true great and Rizwan might be the world's most joyous cricketer. Their bowling attack has a level of variety (LF, RF, LBG, RFM, OB) that should be illegal. And while their Nos 4-6 have a combined age of 110, they can all still belt the ball 100 metres.
Shoaib Malik has an average of 99 and a strike-rate of 187 in this competition. Asif Ali doesn't have an average, as he hasn't been dismissed, but he does have a strike rate of 248. (Malik and Rizwan missed training yesterday with mild flu symptoms, but they tested negative for Covid, and Pakistan expect them to play today.)
So far, so ominous for Australia, but they should be at peace with their form after an obvious improvement over the past few weeks. David Warner looks as good as new, with the bat and in the field, Adam Zampa has quietly been one of the bowlers of the tournament and Aaron Finch one of the best captains. He and the rest of the team have probably enjoyed a rare chance to go under the radar.
Australia, who have won all four knockout games against Pakistan at ICC tournaments, might be inspired by two precedents in particular. The T20 semi-final in 2010, when Mike Hussey redefined what was possible at the death, and most of all the 50-over final in 1999. Then, as now, Pakistan started the formidably and Australia struggled through to the final stages. Eventually they met in the final, which Australia won with 29.5 overs to spare.
The toss was crucial that day. Pakistan won it, but Wasim Akram made the wrong decision in batting first on a sweaty pitch and they were rolled for 132. It's likely be even more important today. Ten of the 11 games in Dubai have been won by the team batting second. I'm a bit surprised, in these wordplayful times, that nobody has christened it Dewbai.
The odds are pretty close: Pakistan 4/5, Australia 1/1. But whoever wins the toss will instantly become strongish favourites to face New Zealand in the final on Sunday.
Play starts at 6pm local time, midnight AEST, 2pm GMT.