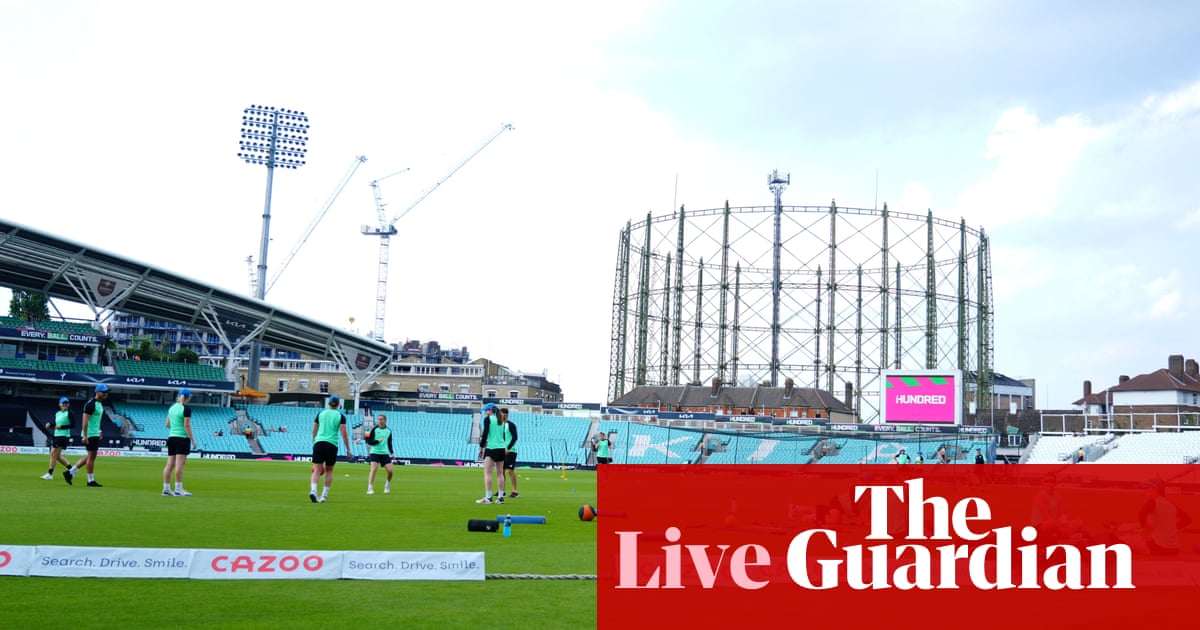 You can follow Oval Invincibles v Manchester Originals on BBC2 and Sky from 6pm, and on Radio 5 Live from 6.15pm.
What is this? Why are we here? Where are we going? Answers to these and more will be yours if you hang around for the FIRST Hundred game, between Oval Invincibles and Manchester Originals.
After years of preparation, a pandemic and a pingdemic, this is it. Most people came up with an opinion on the competition when it was first announced in April 2018, and have spent the consequent months and years further embedding their concrete boots.
But whether you are cheering on Manchester Originals, "laughing in the face of limits," or Oval Invincibles, "belonging to something bigger," or here just for the lols, this is where you get to play I told you so.
You'd be forgiven for thinking we've been here before. On June 13 2003, I spent the night at the Rose Bowl watching Hampshire v Sussex as Mike Selvey's leg-woman. It was the first televised T20 match and I remember sunshine, chaos inside the press box and good vibes outside it. Also, Wasim Akram played – and you don't get much more box office than that.
The first T20 game: above and below.
By later that summer, T20 was judged to be a roaring success. The ECB, the clubs, the players and the punters were happy. A £250,000 publicity budget had been shared around the counties. Nottinghamshire chose to put four of their players topless on bus stop billboards – Chris Cairns, Kevin Pietersen, Paul Franks and Gareth Clough, FYI. There were bouncy castles, there was face painting: it was cricket with elements of the school fare.
To cut a long story short (see here for Ali's more expansive version) other countries went on to do it bigger and better. Many T20 nights turned into All-Bar-One-in-the-stands, laddish Friday-night booze-fests which didn't attract families or people from the south-asian community – over represented in terms of playing, but vastly under-represented in terms of ticket sales. So, The Hundred.
Abomination? Innovation? Bold, certainly, especially as far as the women's game is concerned. That this first game is between two women's teams, certainly gets a huge thumbs up from me. I'm intrigued to see if the crowds agree.
Do send me your thoughts, barbed or gushing, here at the Guardian "challenge without fear or favour", and I'll carp/swoon along with you. The first ball will be bowled at 6.30pm BST.