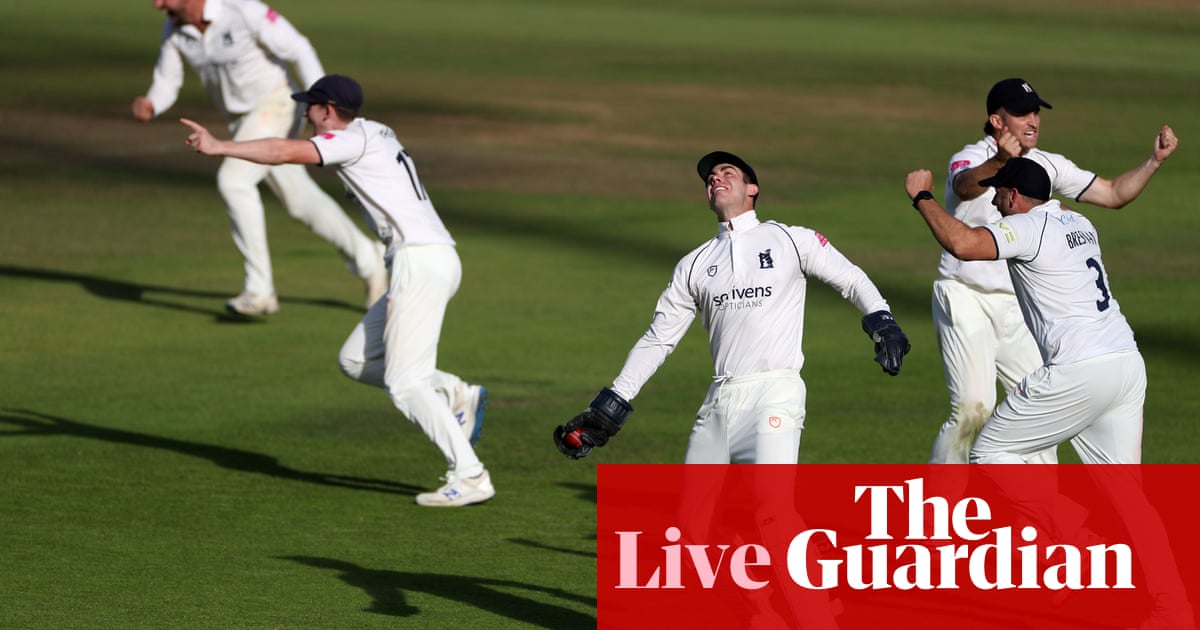 Lancashire: Balderson, Davies, Wells, Bohannon, Vilas, Jones, Croft, Wood, Bailey, Blatherwick, Parkinson.
Warwickshire: Rhodes, Bresnan, Briggs, Burgess, Hain, Johal (first-class debut), Lamb, Miles, Norwell, Sibley, Yates.
Good morning from Lord's! The two teams are on the ground practising, Lancashire to the right, Warwickshire to the left, as I look from the media centre, and there is no sign in their vigour of any end-of-season douleur. Weather check: Paul Allot is in trousers and the MCC flag is blowing away.