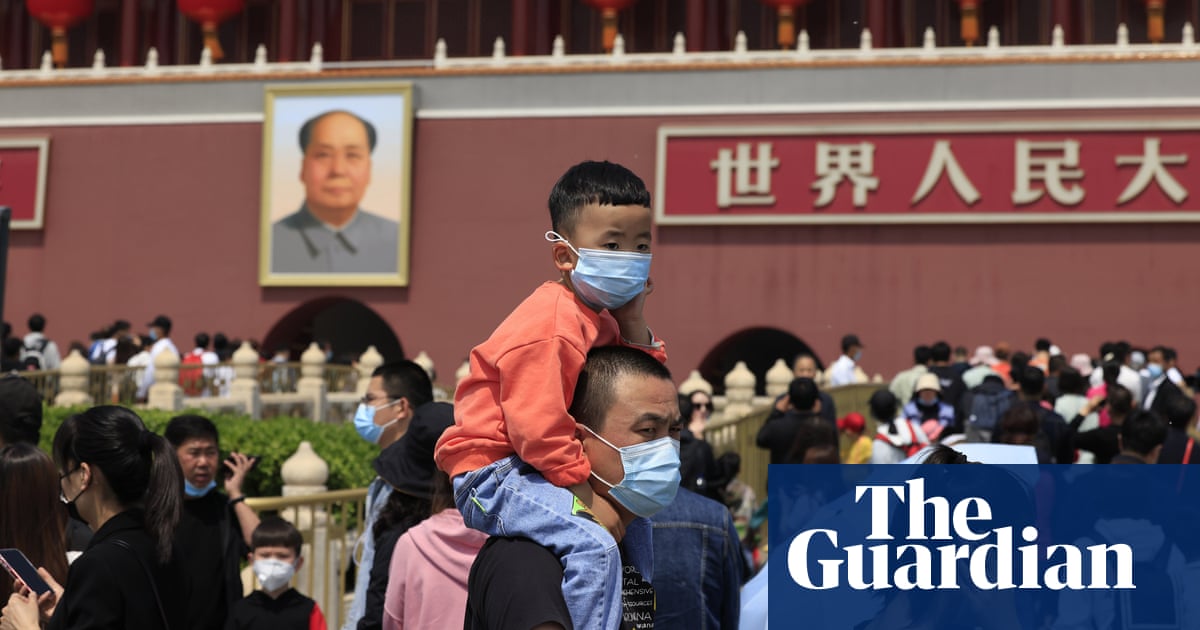 China has announced that couples will be permitted to have up to three children in a major policy shift from the existing two-child limit, after recent data showed a dramatic decline in births in the world's most populous country.
"To actively respond to the ageing of the population … a couple can have three children," state media Xinhua reported on Monday, citing a meeting of China's elite politburo leadership committee hosted by President Xi Jinping.
Early this month, China reported the slowest population growth since the early 1960s, despite scrapping its one-child policy in 2015 to encourage more births and stave off a looming demographic crisis.
A once-a-decade census showed that the overall population of China grew to 1.41178 billion in the 10 years to 2020, up by 5.38%. The increase reflects an average annual rise of 0.53%, down from 0.57% reported from 2000 to 2010.
For almost four decades, China enforced a controversial one-child policy initially imposed to halt a population explosion. Its replacement – a two-child limit – failed to result in a sustained surge in the number of births as the high cost of raising children in Chinese cities deterred many couples from starting families.
The announcement drew a chilly response on Chinese social media, where many people said they could not afford to have even one or two children. "I am willing to have three children if you give me 5 million yuan (£554,350)," one user posted on Weibo.
It is not only China that is facing such a demographic challenge. Across east Asia, authorities have, for years, been scrambling to persuade couples to have more babies. South Korea and Japan have both used stipends to increase incentives.
In the last few years, an experiment of a three-child policy has been under way in the north-eastern Chinese province of Heilongjiang. Yet, some Chinese experts said the result has been less effective than previously thought. This month's census led experts to call for a complete abandonment of birth control in China.
The policy change will come with "supportive measures, which will be conducive to improving our country's population structure, fulfilling the country's strategy of actively coping with an ageing population and maintaining the advantage, endowment of human resources", Xinhua said. It did not specify the support measures.
Prof Wang Feng of University of California Irvine, a specialist in Asian demographics, said Beijing should already have abandoned its birth control policy altogether. "It's outdated. What China needs is not another state policy, but rather a better and fairer society," he said.